Collection: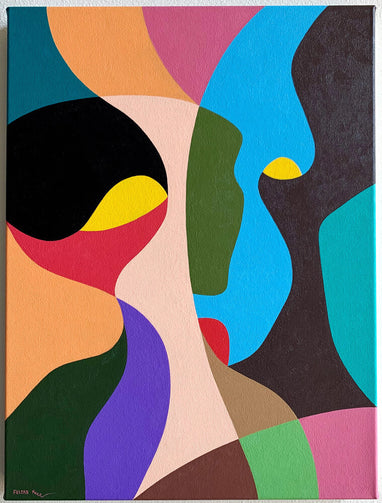 Collection:
Looking Forward
Looking Forward
Regular price

Sale price

$6,000.00
Estimated price: $6,500.00 - $10,000.00 USD
Size: 18" x 24" (acrylic on canvas)⠀⠀⠀⠀⠀⠀⠀⠀⠀⠀⠀⠀⠀⠀⠀⠀⠀⠀⠀⠀⠀⠀⠀⠀⠀
One of the pieces from my latest series inspired from my time spent in Europe. This piece represents 3 people battling within one person to keep moving forward and not allow distractions to ruin their focus by looking to the right or to the left. In this series I use color and shapes to demonstrate and tell a deeper story from my experiences.