Collection: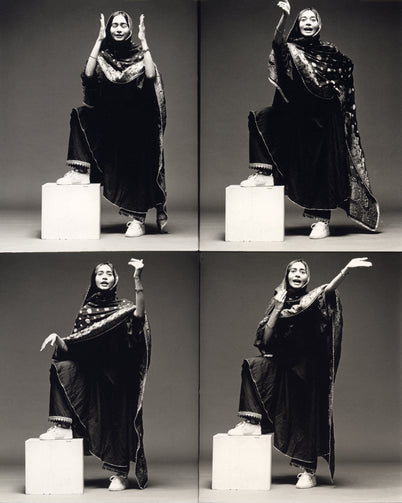 Collection:
Jas, shouting
Jas, shouting
Regular price

Sale price

$0.00
Estimated price: $900.00 USD
Size: 8" x 10" (Selenium-toned Silver Gelatin Fibre Print, Hand-Retouched, Unframed)
1 of 1
This work was an exercise in sequencing. I asked my friend Jas to channel her best angry Indian mother, and shout beyond the camera while I photographed her. The selection of these four frames best captured the essence of frustration and disappointment that I was after.