Collection: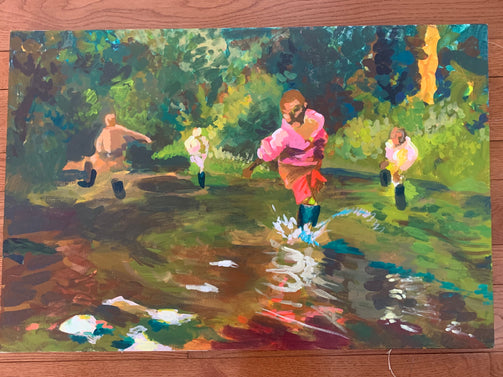 Collection:
Kids in a River
Kids in a River
Regular price

Sale price

$0.00
Auction for this artwork starts March 2 2021 12pm EST
Estimated price: $3,600.00 USD
Size: 24" x 36" (Oil on Canvas)

Four Children playing with Rainboots (wellys) in a River.
There is something magical about watching kids explore discover and play in nature. In this series, I capture the moments of greatest joy and surprise when children are interacting with water, earth, bubbles, and other natural materials, that can often be forgotten or looked over by adults.